Support Our Streets Minneapolis!
Fundraising Updates from Karlie Cole
A Winter Walking Challenge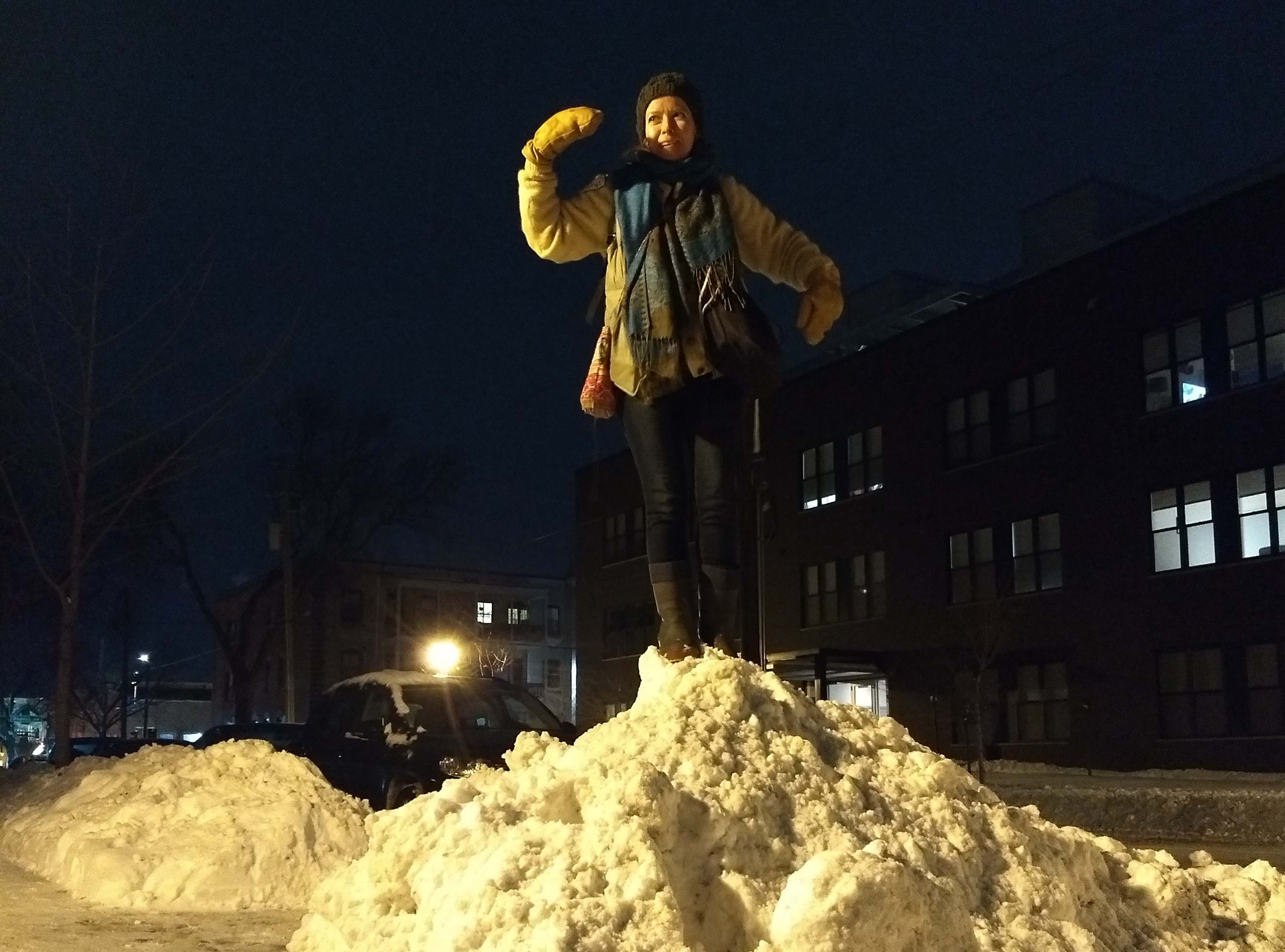 As a board member of Our Streets, I'll be walking between 1 and 100 miles (spoiler alert, likely around 15) on Saturday to support the work that the organization does to improve walking and biking in Minneapolis. 
For those who aren't familiar with Our Streets, it's the group that brings you Open Streets, pushes for dedicated pedestrian funding in the City's budget, and advocates a more bikeable city. 
As our climate breakdown spirals, Our Streets is focused on winter walking--for Minneapolis to reduce our emissions as quickly as we must, walking year round is vital. And as anyone who's walked in Minneapolis in the winter knows well, we're far from being a city where it's easy or safe to use our sidewalks in the winter. Climate breakdown isn't making that better, and a fluctuating freeze-thaw cycle means we need to get good at this, fast. 
I'm not very good (read: am very bad) at making pitches for your money, but sometimes money's necessary to do the work it takes to keep our planet habitable, to move us towards an equitable society. And Our Streets is important in that, even if you never choose to walk or bike for transportation, even if you live a thousand miles or a continent away. 
Other board members have wooed donors with handknit scarves and singing. I'd like to offer you your choice of 1) a personally reported uncleared sidewalk, and/or 2) a small art token made from discarded snow bristles (exact nature TBD). Also the promise, made that much more tangible, of our better shared future!
---